The homeowners purchased their stately 1913 Craftsman home, they dreamt of a new master bathroom with modern conveniences and vintage charm. Their existing bath felt worn out and drab, out of sync with the home's freshly renovated spaces. Updating this bathroom would be the final touch to fulfilling their journey of creating their dream home. Key features include:
Cararra marble mosaic tile floor and wall wainscoting
A custom vanity with walnut interior
Bamboo floral wallpaper
Luxurious showering experience
Custom made decorative brass radiator cover
Elegant stylistic details with a bohemian undertone
Maximized use of space in a tiny footprint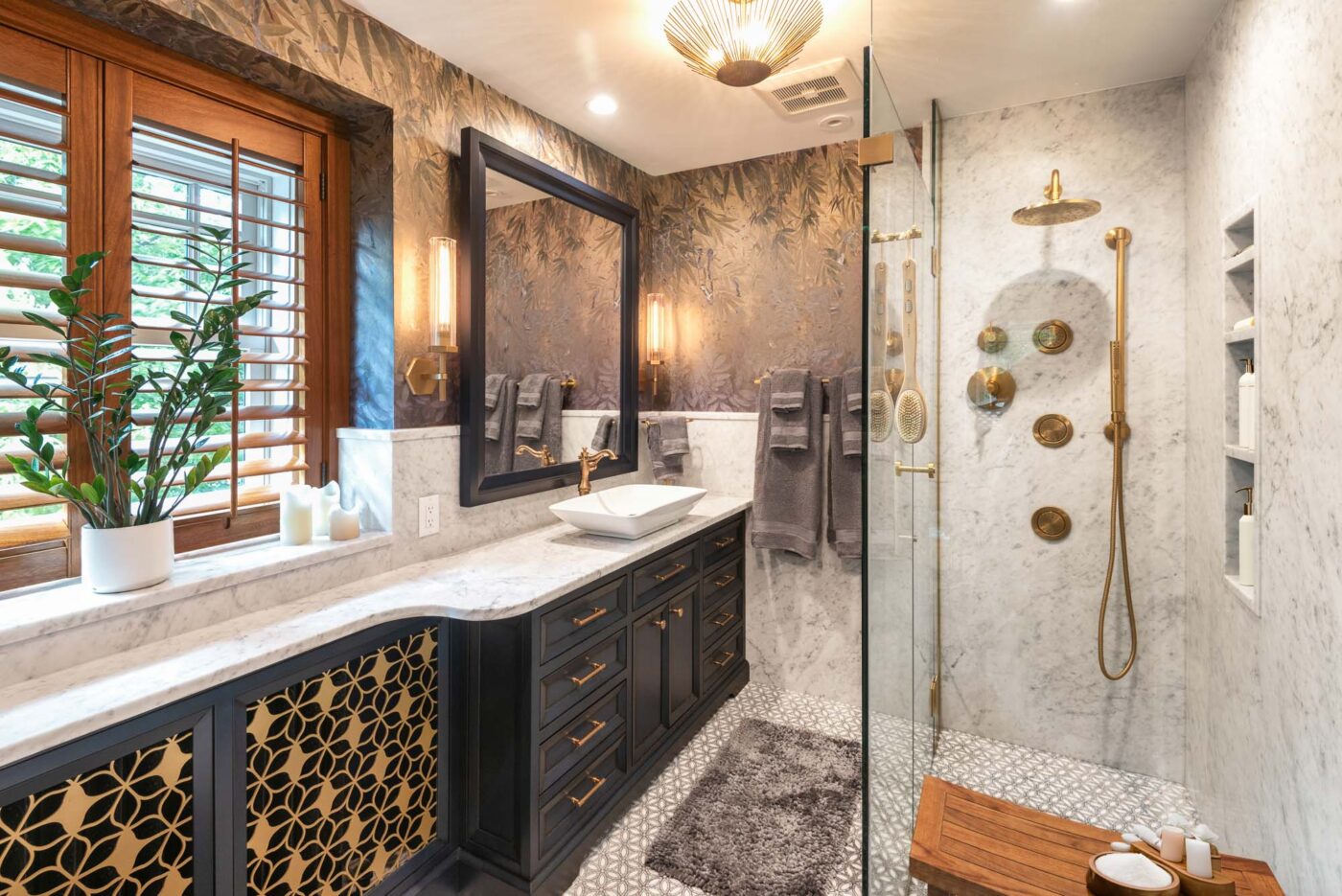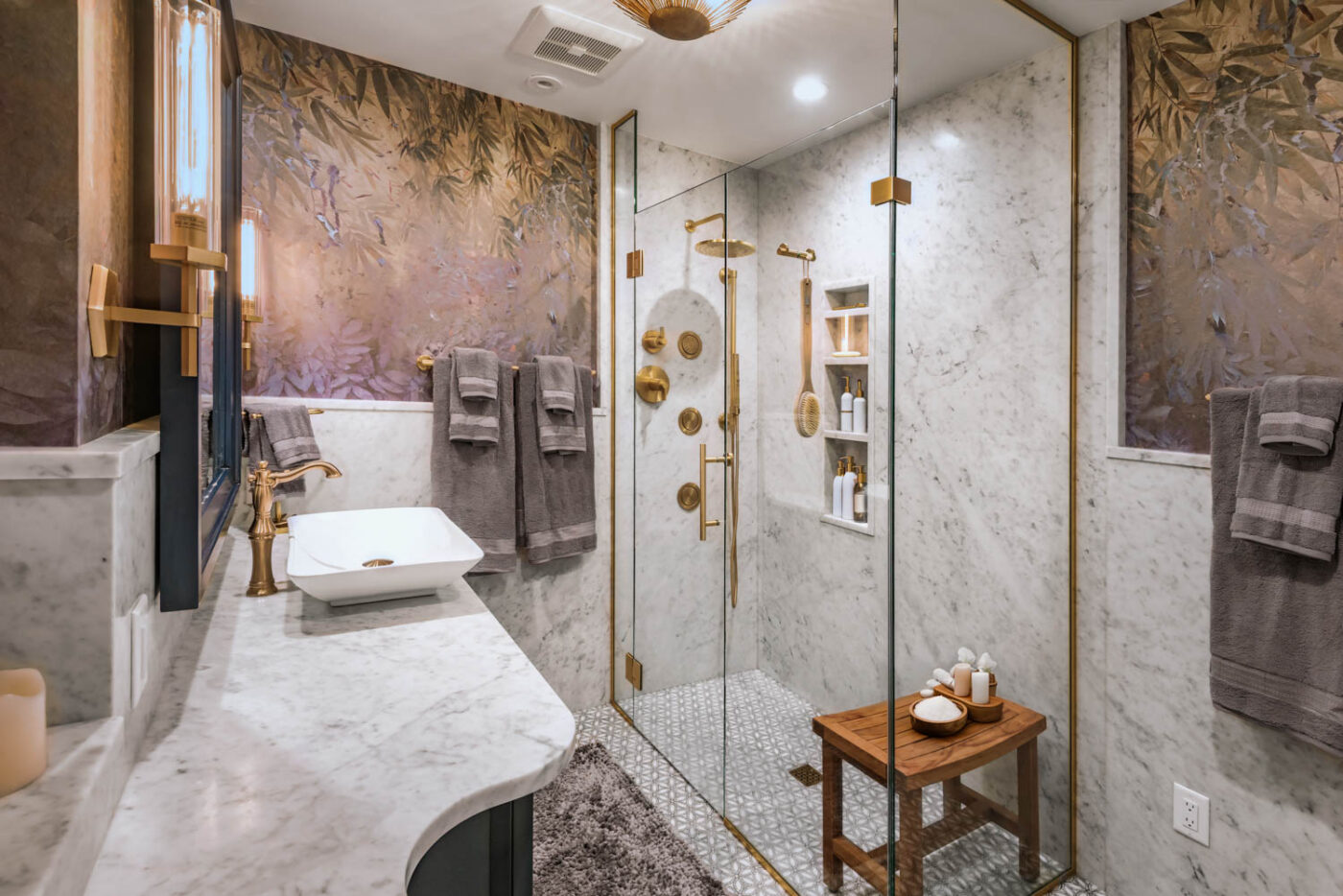 Challenge Accepted "Make our master bathroom extraordinary, luxurious, original, elegant, charming, and spacious. Create a style to fit with the home and reflect our personalities and make all that fit into just 68 square feet!" – Homeowners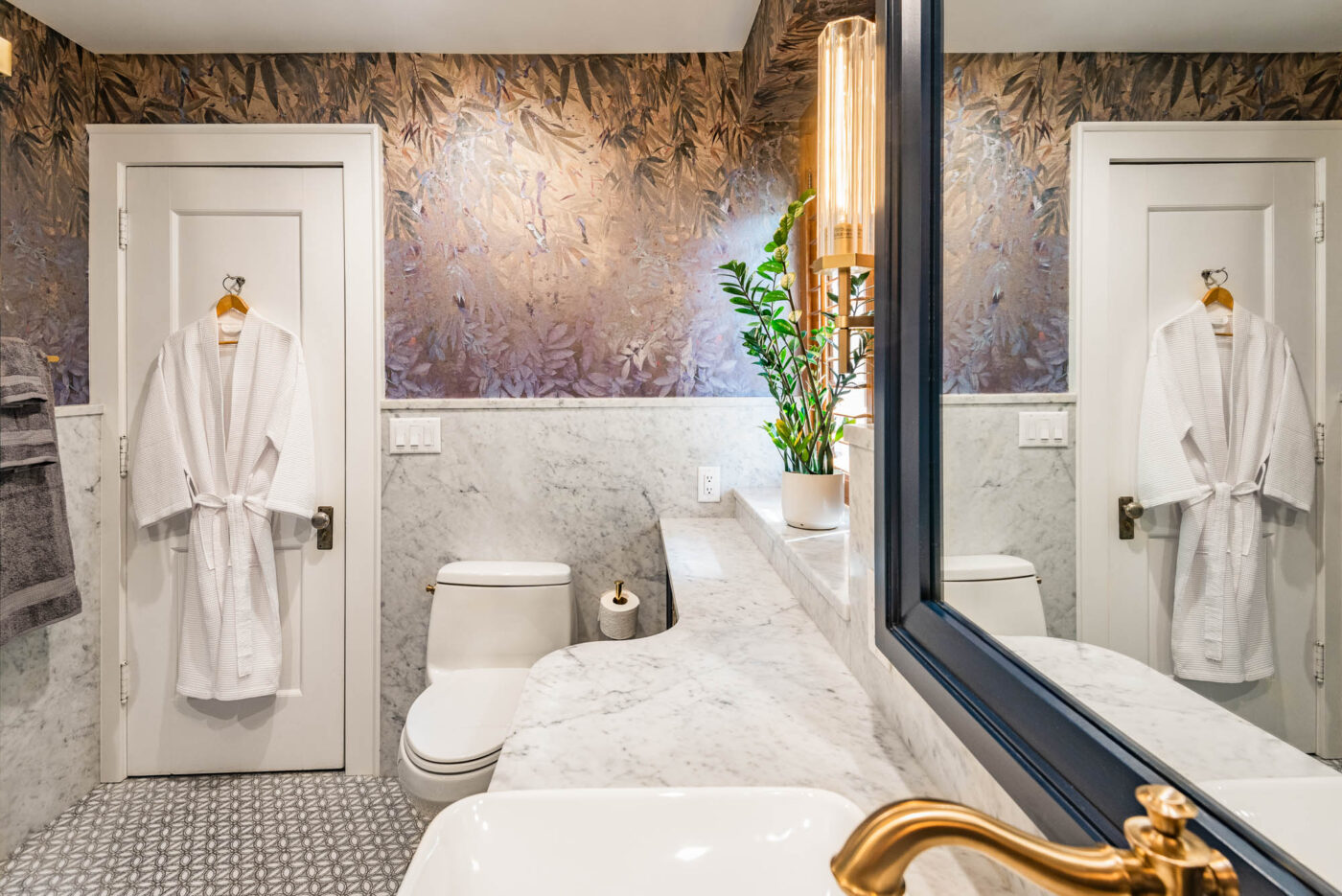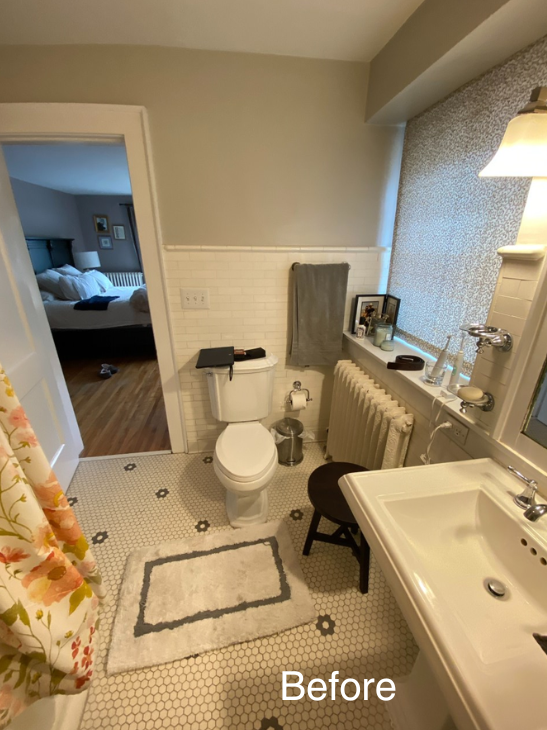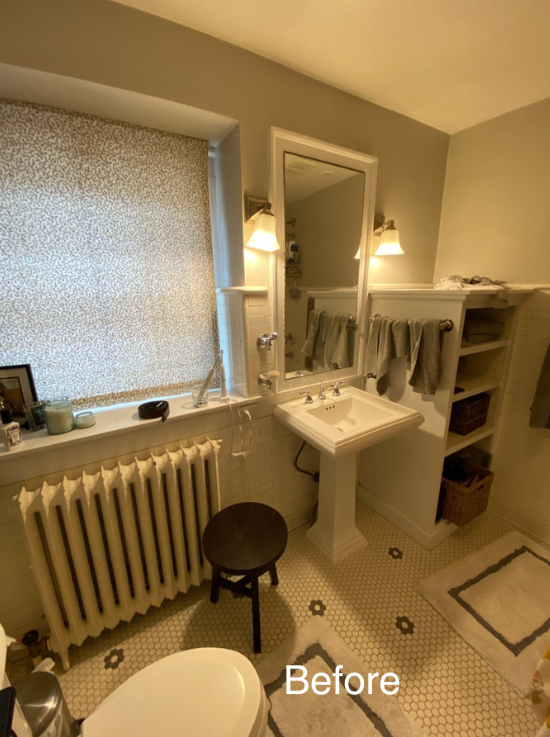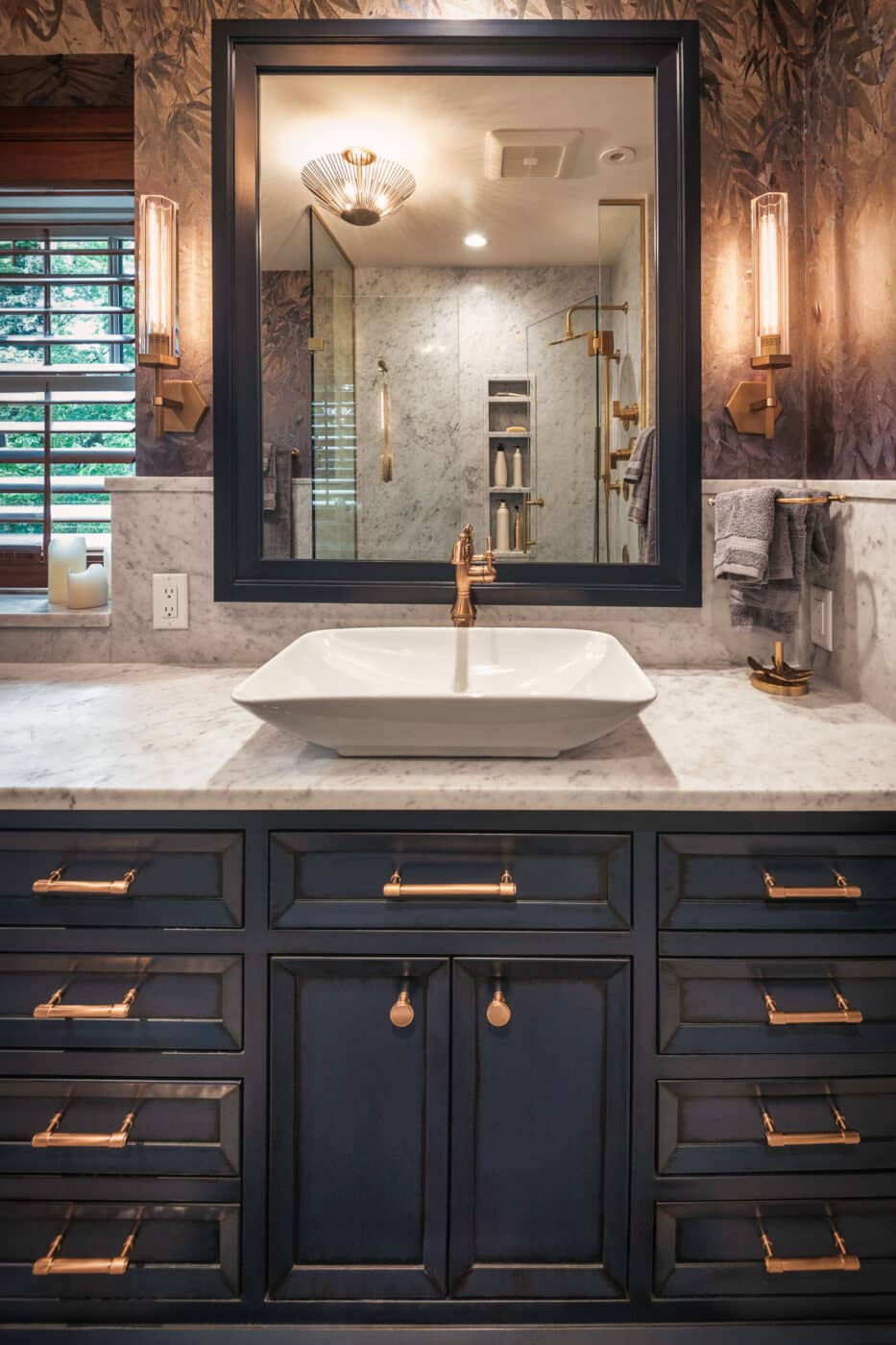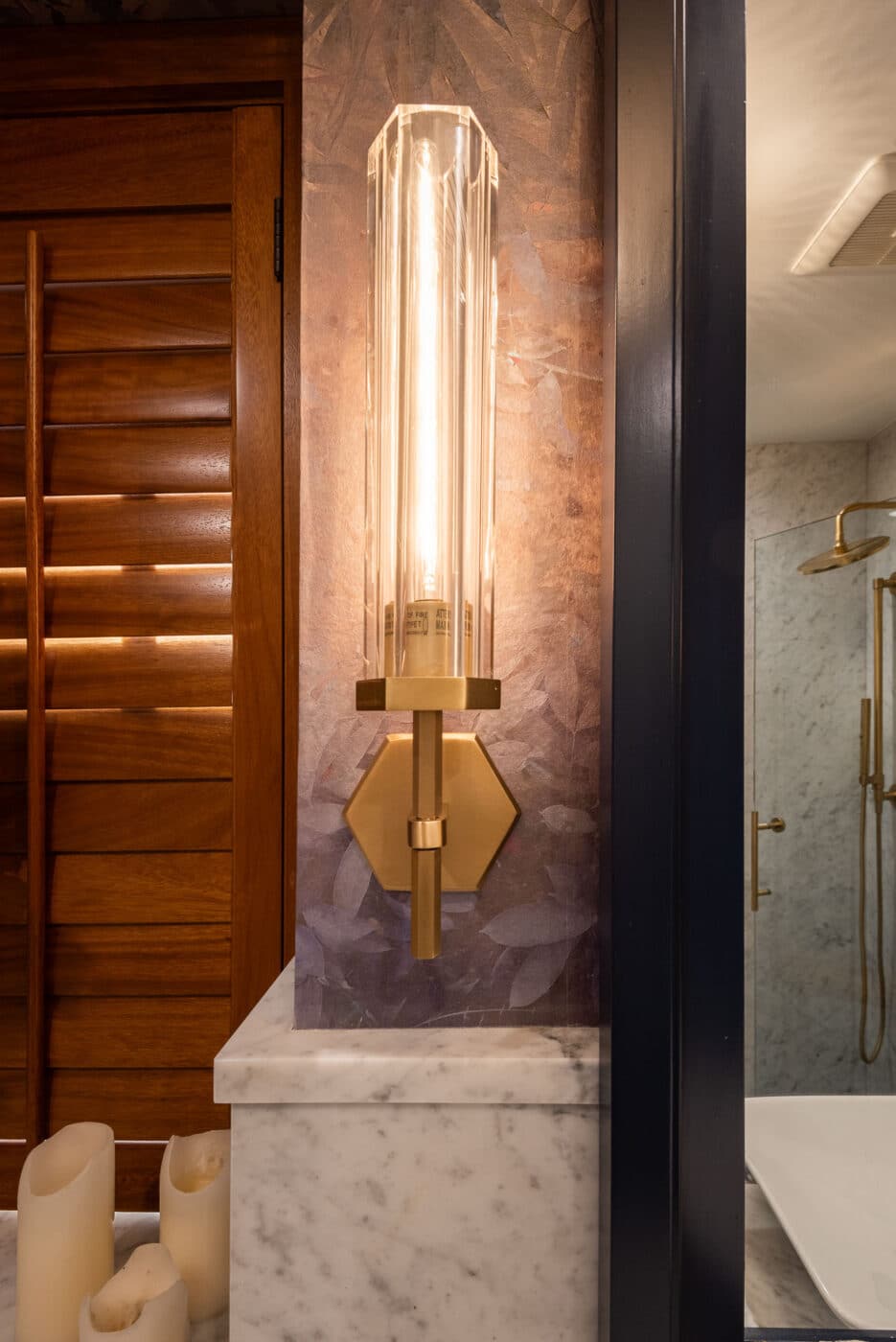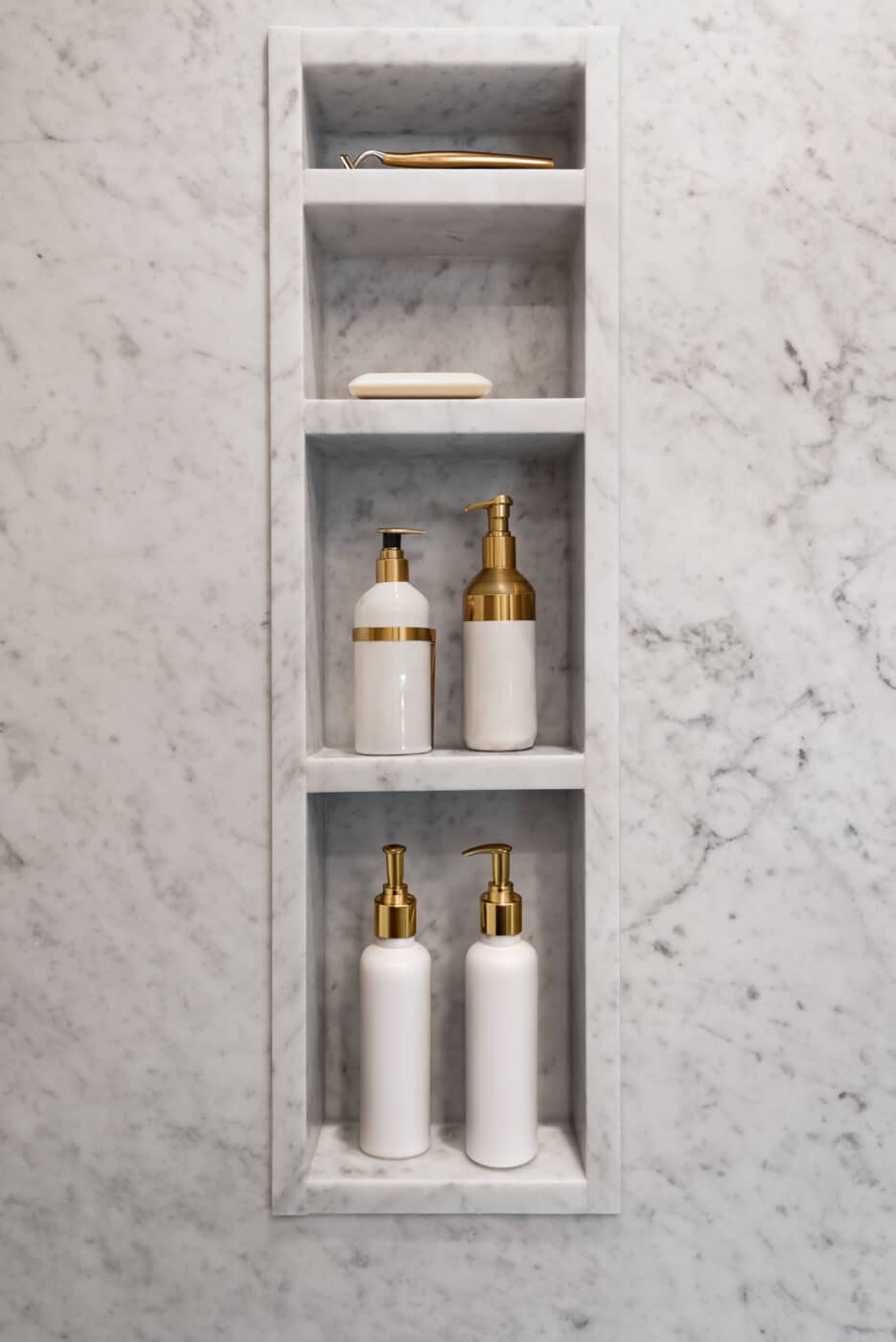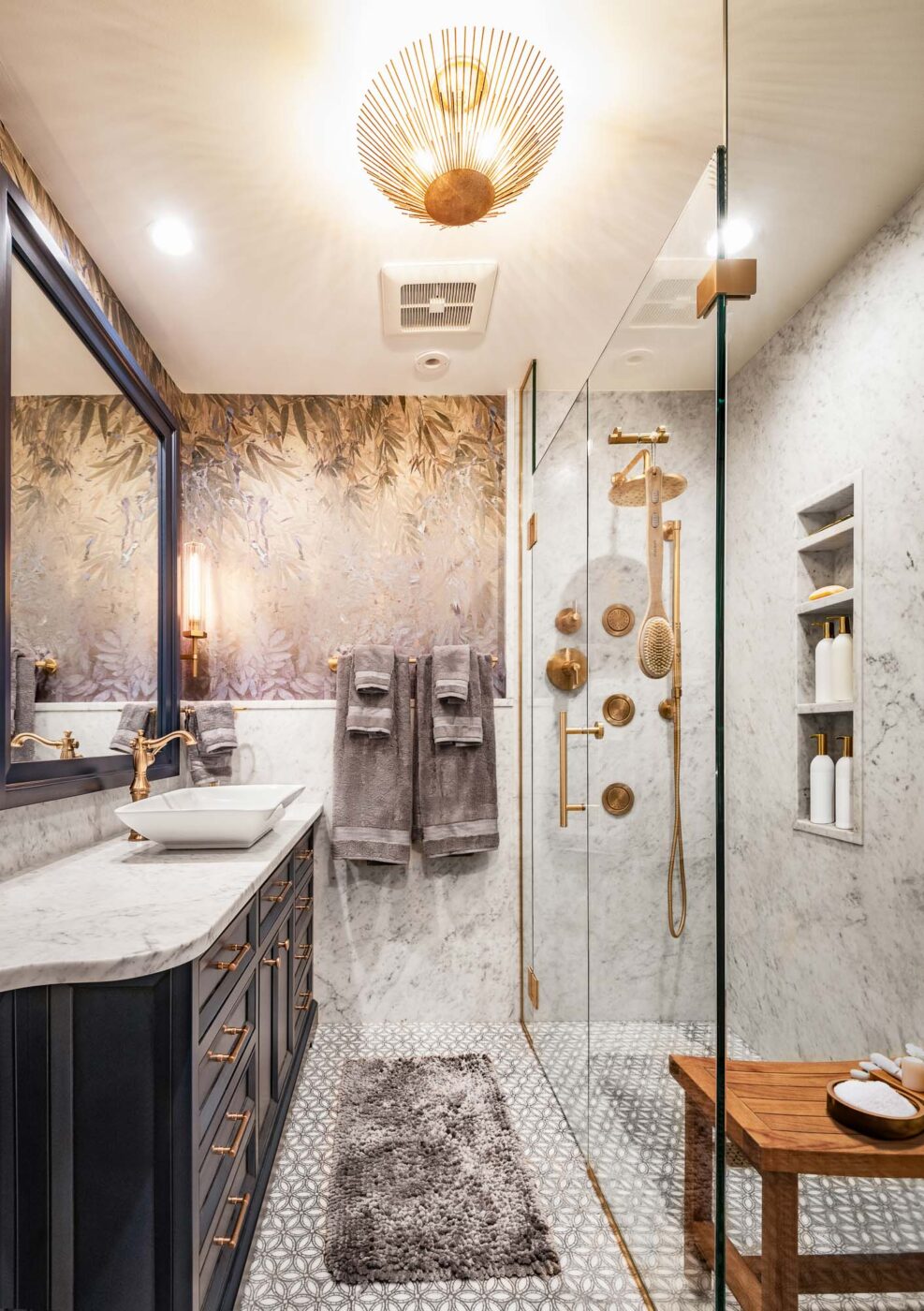 As so many in the industry had experienced, supply chain issues led to significant delays. We adapted by installing temporary fixtures, often mismatched finishes, maintaining project momentum and client usability while waiting for the selected items to arrive.